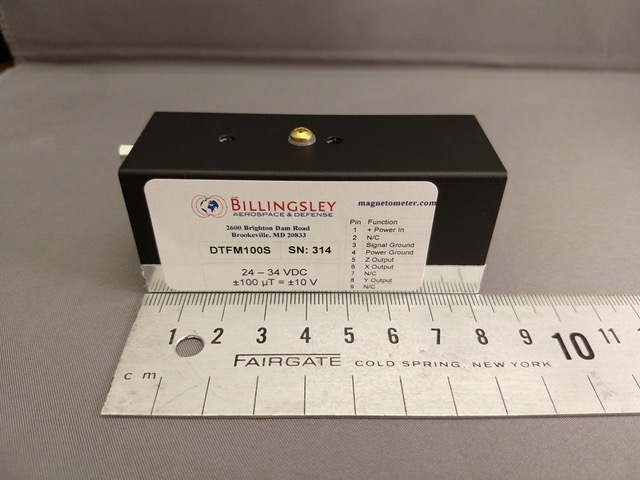 DTFM100S
The DTFM100S was purpose-built for the growing satellite constellation market. We combined the features of our highly successful TFM100S and TFM65-VQS flight magnetometers with the digital technology of our latest digital designs to provide a low-cost, high-reliability product ideal for satellite constellations and commercial satellite programs, large and small.
The DTFM100S is designed to be scalable and very cost-effective for the growing satellite constellation market. As this market changes and the trend towards more cost-effective, COTS (commercial off-the-shelf) hardware utilization in small satellites and constellations; this magnetometer is the ideal fit both economically and for short manufacturing cycles. We are confident that our magnetometers are the most cost-effective attitude control magnetometers available anywhere. The DTFM100S will be the most cost-effective digital, fluxgate spacecraft attitude control applications and our TFM65-VQS will be the most affordable analog fluxgate spacecraft attitude control magnetometer. If your program requires a MIL-SPEC with a lengthy, proven flight heritage; our TFM100S remains the answer.
Our reliability is unparalleled. We have never had a failure in flight. The DTFM100S flight heritage (by similarity) is considerable. The flight heritage of our magnetometers provided here is not exhaustive as this would be impractical. Our magnetometers have flown on NASA, ESA, CSA government programs numerous times. We have significant experience in commercial space programs both small and large satellites.
We will work with you to ensure that you have the ideal magnetometer model and configuration to reduce costs and meet your program requirements.
I'm Interested: